Neighbourhoods & Communities
VANCOUVER NEIGHBOURHOODS: VIBRANT WEST COAST METROPOLIS SURROUNDED BY NATURE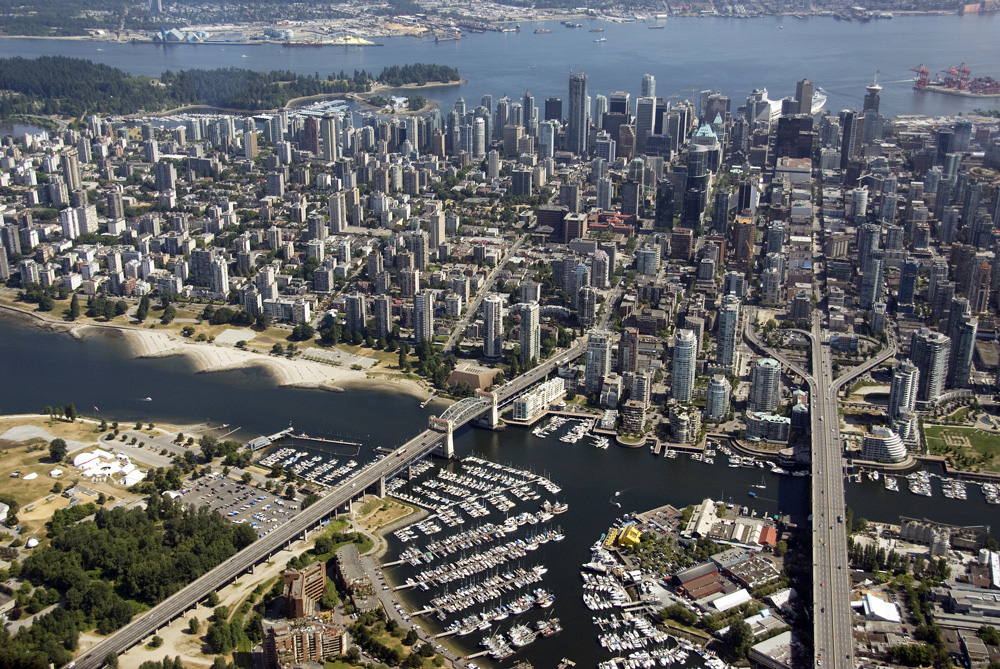 Vancouver is a destination for foreign capital, commerce, immigration and real estate investment, due to its location and well-established International population. Vancouver enjoys a reputation as a secure home for investment and banking.
A perfectly located waterfront port city, Vancouver provides a lifestyle that is highly coveted throughout the world. The constant influx of foreign as well as N. Americans to the city, makes Vancouver a premier destination, especially amongst the Asian community, which goes back over 3 generations and makes up of over 46% of the city's population.
The combination of the ever increasing demand for real estate by the world's market, Vancouver's reputation as one of the worlds most liveable cities, and the limited potential for new product due to the its landlocked location, suggest that property values will escalate over and above other long term investments.
Beyond Vancouver's snowcapped mountains, coastal forests and scenic waters lies a metropolis that has taken its place on the world stage. Vancouver has been chosen world's "Most Liveable City" eight times and is one of Canada's largest economic centers and a gateway to the Pacific Rim.
Vancouver's natural beauty, diversity, commitment to environmental sustainability, and strong educational community infrastructure makes this a friendly "city of neighbourhoods," and one of the "world's most livable cities" year after year.
Vancouver has a strong industrial base of "clean" industries including substantial Software companies, web developers and movie production together with an impressive base for funding of resource development.
The wealth is evident with high end retail, luxury cars and thriving world class restaurants.
Whether you're looking for a stately luxury home in Shaughnessy or Point Grey, a condo Downtown or a family home in one of its many diverse neighborhoods, Vancouver will always remain a great place to call "home."
As the gateway for the West Coast with more direct commercial flights to and from Asia, Vancouver is ideally positioned to take advantage of the unprecedented growth of Asian markets. The influx of people and capital ensure a strong influence on the local real estate market.
In summary, Vancouver is an outstanding and secure place to live and invest, with rewards that promise not to disappoin