PATINA LIVING
Patina by Concert
Living in downtown Vancouver, refinement takes on deeper meaning. Every day seems to reveal intriguing new layers to life. It's discovering the best bistro for bifteck and the best street vendor for bratwurst. It's reveling in flamenco one day, and indie rock the next and where to go for the best chocolate gelato afterwards.
Living centrally at Patina in a home of rare luxury and comfort, refinement just come naturally. From Patina, the textures and experiences of a globally renowned city may be savoured with uncommon ease.
Architecture
Rising above the city from the heart of the downtown peninsula, Patina is a 42-storey landmark residence developed by Concert, a company long known for a commitment to creating homes of exceptional quality. Designed by Endall/Elliott Associates, Patina is a gracious neighbour. It's architecture embraces a bold urbanism while harmonizing with the smaller scale of the established residential West End.
Community
Patina is set on quiet Barclay Street near Burrard, where vintage West End tranquility embraces the vibrant energy of downtown. Step outside and be immersed in either world. Choose west for a walk through a historic residential neighbourhood with heritage buildings and landscaped parks. Or turn east, and join the lively buzz of a cosmopolitan city energized by global enterprise. Either way, you are at the centre of Vancouver's most refined downtown experiences.
| | | | |
| --- | --- | --- | --- |
| Shopping | Dining | Entertainement | Recreation |
| | | | |
Amenities
The Patina club on the 8th floor invites residents to host elegant gatherings or stay fit in the fully equipped fitness studio. The club opens onto a rooftop garden in full view of the thrilling city skyline. On the mezzanine, the Barclay Retreat is a calm is a quiet oasis for reading and contemplation.
Floor Plans
2 Bedroom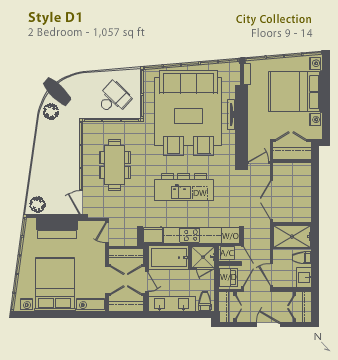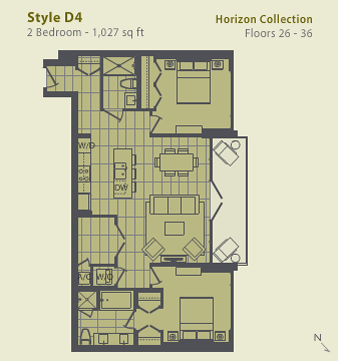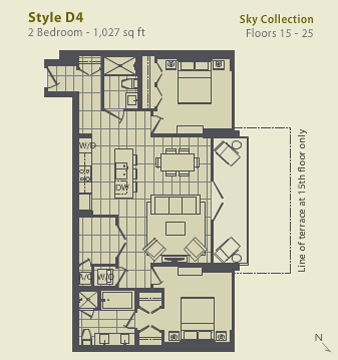 2 Bedroom + Den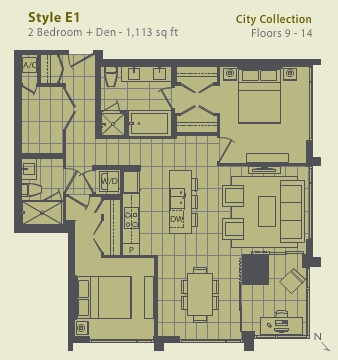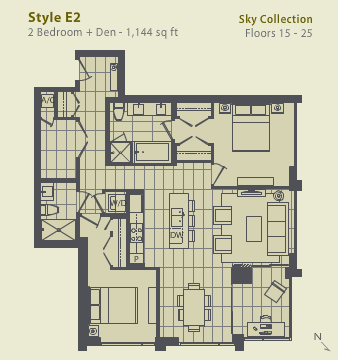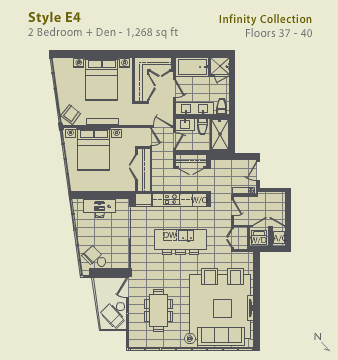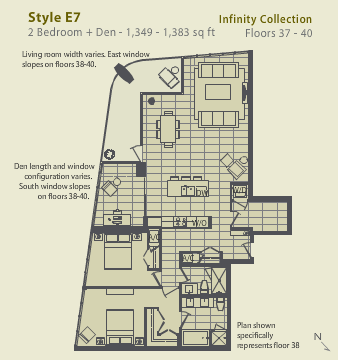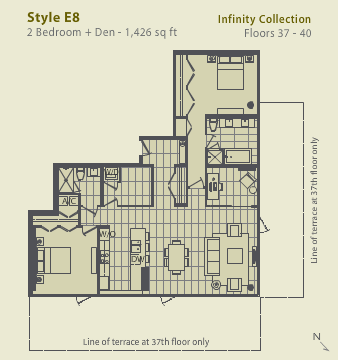 Concert
Patina is the newest address to be added to the already impressive portfolio of residences built by Concert. Based in British Columbia, Concert is owned by union and management pension plans, represent- ing more than 200,000 Canadians.
Since its inception in 1989, Concert has earned a reputation for providing excellence in construction, design and furthering community values. The company has dedicated itself to providing the highest standard of homeowner assurance, including a Customer Service Representative available by telephone any time, day or night. It's a commitment that ensures the full strength of Concert stands firmly behind every home it builds.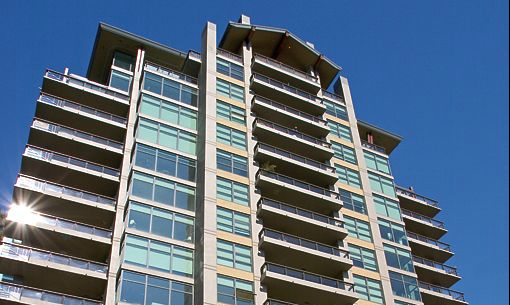 Stone Cliff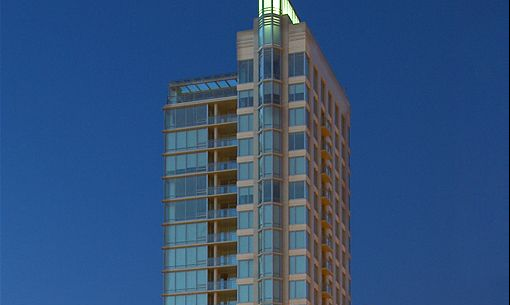 Alvar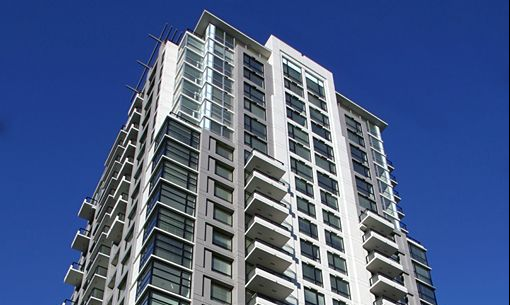 Oscar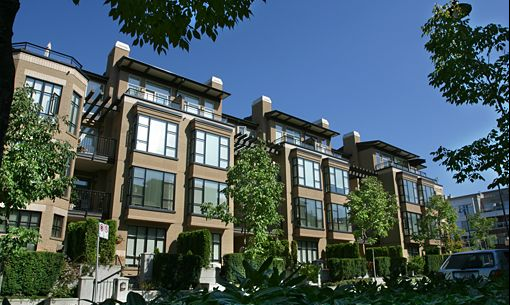 Arbutus Walk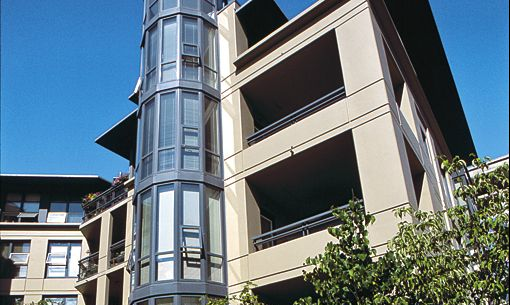 Tropez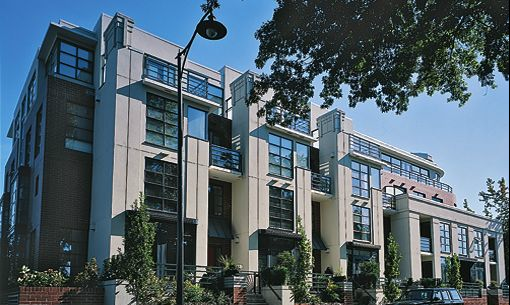 Mosaic